2022.05.11
【10%OFF for the first 6 months】Promotion offering for the new residents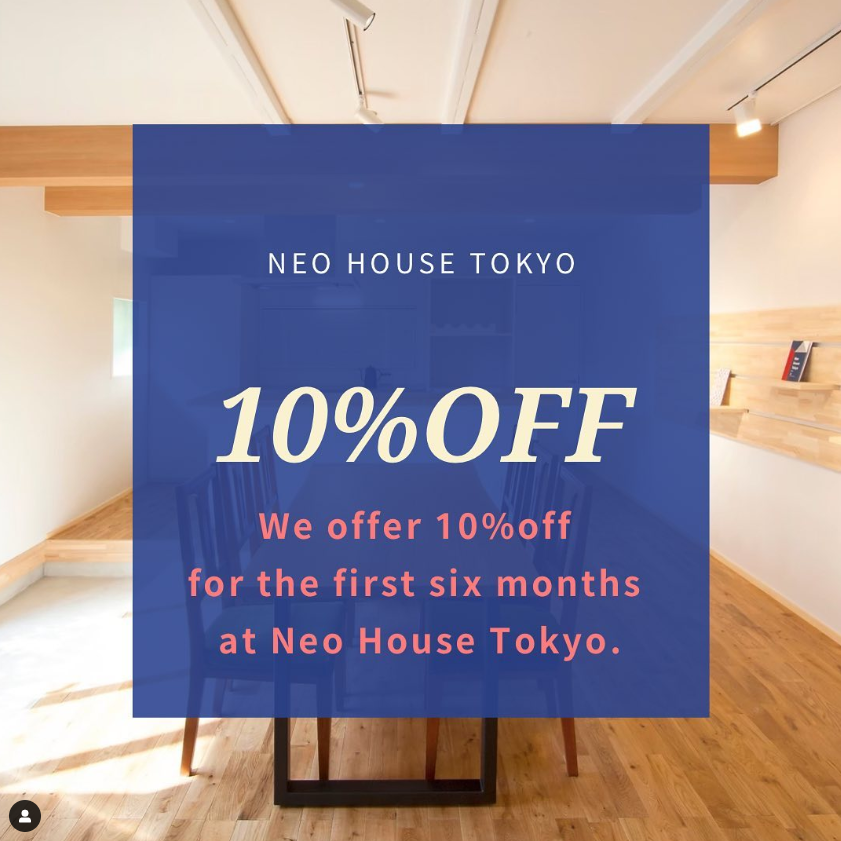 We are now doing a promotion offering 10% off for the first six months at the Neo House Tokyo📣
Neo House Tokyo is the shared house which is annexed to an art gallery in Japan.
We have an exhibition and an event regularly and of course Residents can organize their own exhibitions, participate in workshops, or socialize with the locals.
In this shared house, We aim to transcends the borders between artists and those who are not, it also goes beyond nationality, religion, gender and sexuality.
We are looking forward to meet people with various and different backgrounds.👋
🌿Details of the promotion 🌿
You will get 10% discount from your rent for the first six months at Neo House Tokyo.
A single room 85,000JPY → 78,000JPY/month
Double room 120,000JPY → 110,000JPY/month
In a case of using a double room for one person
95,000JPY → 87,000JPY
※From the seventh month, you pay a regular rent.
Contact: 03-6265-6000
Info@neohousetokyo.com
Address : Neo House Tokyo
〒176-0022
東京都練馬区向山4丁目11ー12
4-11-12,Koyama, Nerima-ku, Tokyo
instagram: https://www.instagram.com/neohousetokyo/
Facebook : https://www.facebook.com/neohousetokyo
Online store:https://neohousetokyo.stores.jp/